Abandoned farm
V 1.0 mod for Spintires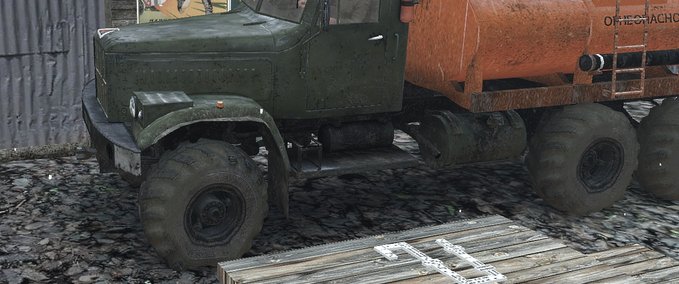 description
Map "Abandoned farm" for Spintires 03.03.16
The late November. in Russia The semi-abandoned state farm. The first snow. There is ice already here and there on the river.
You have to open the garage and bring the logs to the sawmills. Traditionally, there are secrets from the author.
1. The card is presented in two versions for 4 files with the start "in the field" and for 8 saws with start in the garage.
2. Vehicles with a mass of up to 15 (in some places up to 20) tonnes must be carried on the ice. Areas with ice are visible on the minimap.
On the map:
12 cloaking points
1 garage locked (5 parking spaces are scattered on the map)
Refuel 1
1 loading point with spawning
1 loading point with long and medium logs (4 pieces)
2 log autoloading stations
4/8 sawmills
6 trucks on the map (closed)
4 cars at the start.
Would you like to thank the author? Yandex.Money - https://money.yandex.ru/to/410013668082232
Credits
Script of falling snow: Sergei Pasitschnik


Files
Empfehlungsrate
-/-
noch nicht genug Stimmen
Do you think this mod should be featured?
}