Map «FOR MAZ» - SPIN TIRES V03.03.16
V 1.0 mod for Spintires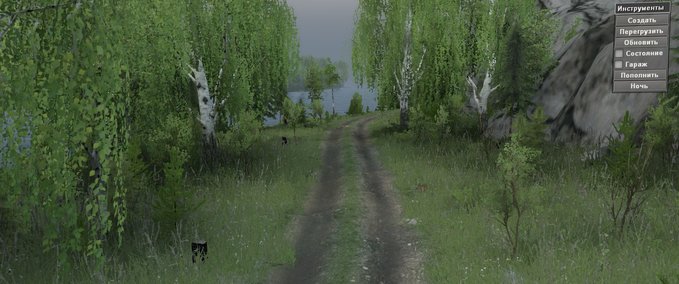 description
The map was created for the Maz Maz 200 series version 29.11.17
Therefore, their installation is mandatory. Without these mods, the garage can not be opened.
I like these MAZs and the map I made for them.
There is almost no mud. There is a serpentine (gradient slope), non-wheeled pass. In two places you may need a winch.
Those unwilling to pass a map on these modes simply pass by.
On the map:
1 garage (closed)
1 AZS
4 sawmills
1 felling
2 goats
7 points of exploration
1 starting car + 6 on the map.
Credits
Modell: Belial_9
Textur: Belial_9
Script: Belial_9
Idee / Konzept: Belial_9
Tester: Belial_9
Sonstige: Belial_9
Files
Empfehlungsrate
-/-
noch nicht genug Stimmen
Do you think this mod should be featured?
}